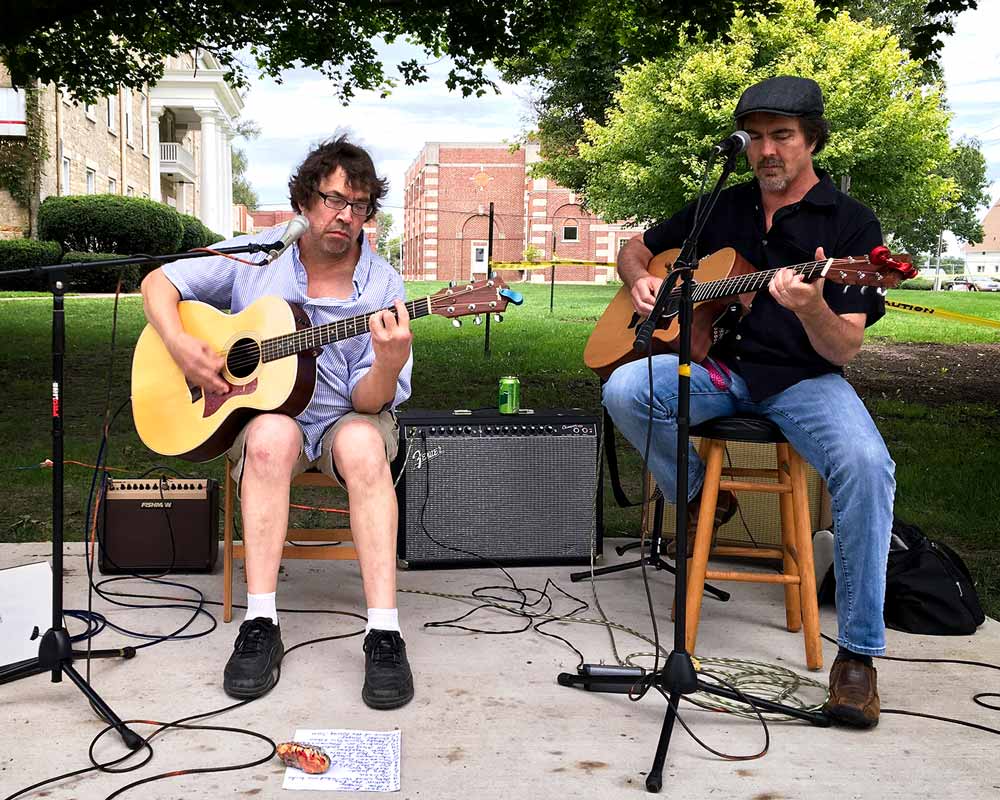 The US National Straw Sculpting Competition on the beautiful Mt. Morris campus is a presentation that may have many people at a time, or a few people many times in a day. Open every day from Friday, August 9
th
at 6:00 pm through the close on Sunday, August 25
th
, 2019.

We have a great place in the shade just south of the main bandshell stage, next to the Straw Sculpture presentation. Last year we created a new music venue for small groups and solo artists. Electricity is available and the surface is a concrete pad.


There was live music
Saturday & Sunday afternoon
between events, 8/24 & 25.

Thank You
to all of our
Straw Jam Stage
Performers!