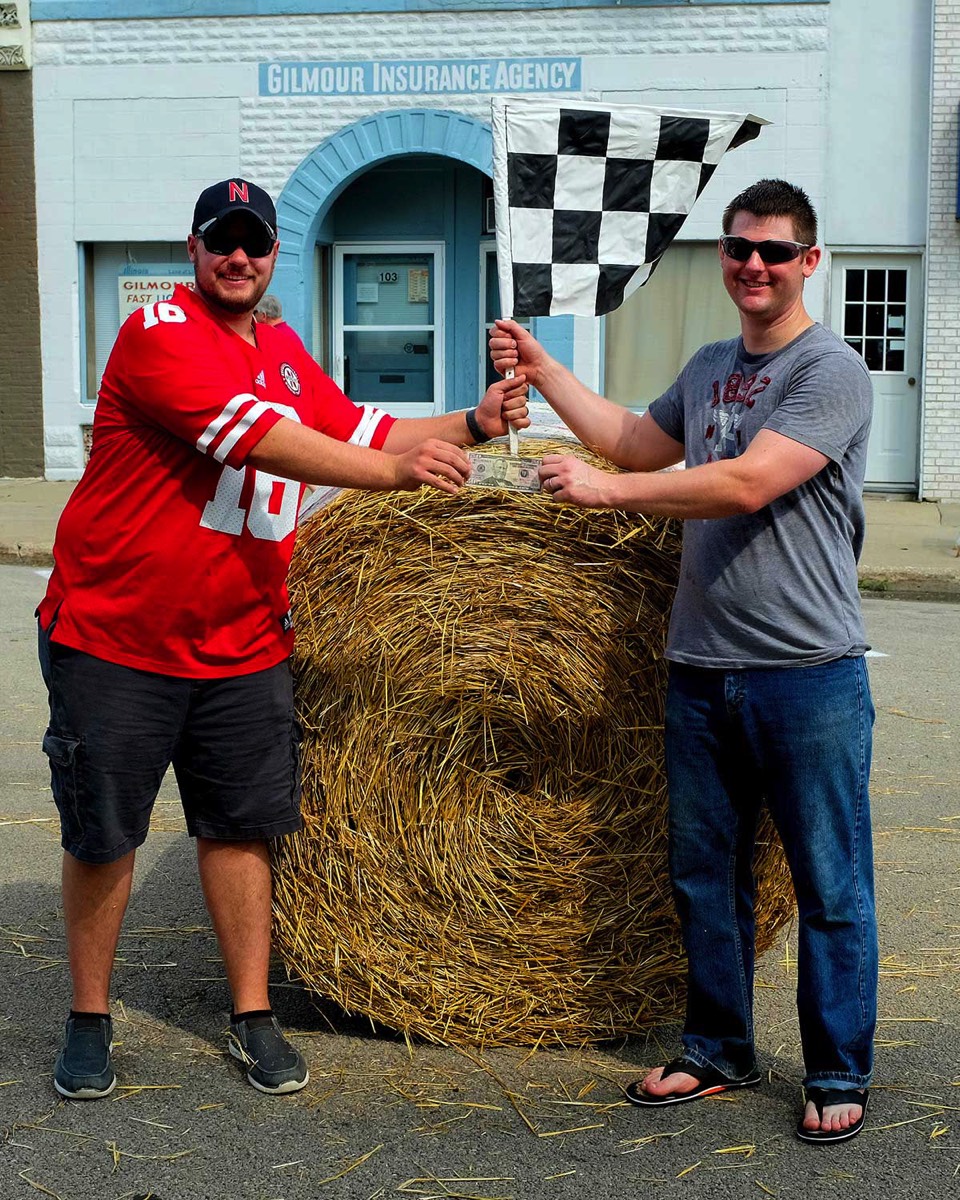 Great People and Great Competitors

10, 2 person teams competed in our 2018 Straw Races, rolling 700# round bales 75 feet on Wesley Ave. The winning team, Doug Rood & Andy Fitch (pictured) rolled a time of 7.71 seconds in the finals. Buck Cowen & Scott Shumard finished 2nd, Steve Townsend & Russell Bold finished 3rd.

Thank you to all of our competitors and cheering fans at Straw Bale Racing in Mt. Morris!
ROUND STRAW BALE RACE RULES


• Make your own two person team (HS and above)
• Roll a round bale of straw 75 feet
• Each team rolls for preliminary time
• Finals bracket will be built from preliminary roll times
• Top teams will compete in the finals for a $50 Cash Prize.

Note:
Competition straw bales weigh approximately 700#.
We have 200# round bales for younger roller's fun